Prime Lamb Sirloin Steak Recipe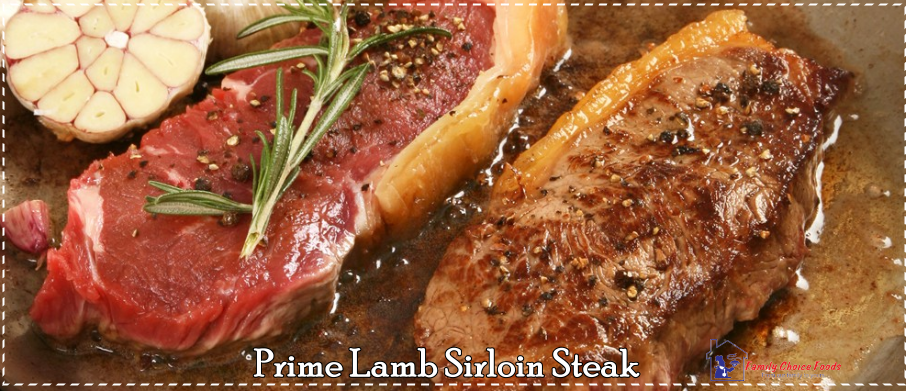 Steak is truly one of the most famous and most craved foods of all time due to the fact that it's tender, juicy, and it packs a lot of flavor especially when the right cooking was done to the meat. Lamb is a delicacy that you will absolutely love– thanks to its very juicy texture, as well as the fragrance of the meat once cooked properly.
In order for you to make a decent lamb steak, the sirloin part is the best as it's one of the softest. This is a part that's meant to be placed in the grill, along with some seasoning to make it taste excellent. Lamb steak is also known to be very healthy and perfect to restore your energy especially when you're already tired from work. Here are the ingredients and steps to make Price Lamb Sirloin Steak:
Ingredients
1 pound lamb sirloin steaks
1 tablespoon thyme
1 teaspoon paprika
1 teaspoon coriander (ground)
1 teaspoon fennel (ground)
1 teaspoon coarsely ground black pepper
1 teaspoon salt
2 lemons with its zest
2 cloves of garlic
2 tablespoons of grated ginger
Steps
First of all, you need to preheat the oven to 350 degrees F. As the oven is being heated up, start mixing the lemon zest, thyme, paprika, coriander, black pepper and fennel in a bowl in order to create the rub for the steak. Once the mixture is done, start squeezing the lemon juice to the steak. Dry it up afterwards before placing it to another plate.
Use the dry rub evenly on the steaks for them to have exact flavors. Drizzle the steak with canola oil as you rub the steaks (optional). Lastly, sprinkle the salt on all of the steaks once everything has been rubbed to the meat. Heat some oil and add up garlic and the grated ginger until both get soft over low heat. You will notice a very fragrant aroma once it's complete.
Remove the ginger and garlic to leave the oil as it gets heated up once again. Once the oil gets very hot and a bit smoky, place the steaks into the pan. Keep the heat high to get the steak cooked for about five minutes or until it's quite crusty. Do the same heating process on the other side.
If you wish to flavor it some more, sprinkle more salt to taste before transferring it to the oven. Roast it for five to seven minutes to properly cook the inside part. Once done, cool it for 10 minutes or less before slicing and serving it. Apply garnish if desired.