A Delicious Recipe for Red Wine Flank Steak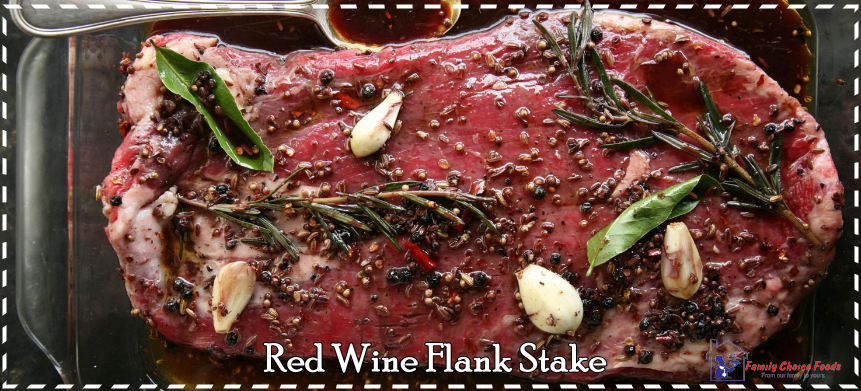 Flank Steak dishes are extremely popular among food connoisseurs because the flank is one of the softest and thinnest parts of the cow. In this article, I will be sharing a delicious recipe for Red Wine Flank Steak which is a delight to the taste buds. The best part of it all is that making this dish is so easy and also very affordable.
Ingredients
Two 1 ½ pound pieces of flank steaks
Black Ground Pepper
1/3 cups of chopped parsleys
6 cloves of garlic
Some soy sauce
A cup of red wine
Procedure
The first step in the procedure is to create the marinade from the ingredients. Cut and peel the 6 cloves of garlic and then smash them before slicing them into small pieces. After that, put the garlic into a plastic bowl mixed with the cup of chopped parsleys. Mix the two ingredients and slowly pour in the cup of dry red wine. Continue mixing all the ingredients and gradually put in the soy sauce until the entire thing becomes a little bit dark. Keep on mixing the ingredients together until everything has been combined properly in the bowl.
Once the marinade has been made, place a flank steak inside and cover it with the mixture. Marinate the steak thoroughly and make sure that it is completely coated with the marinade. Do the same thing for the other steak and then put the two steaks in the refrigerator. Let them stay there for 30 minutes so that the marinade can really sink into the meat (you can also leave it in the fridge overnight if you prepared it at night).
Take out the two steaks and grill them over a high fire. If you want to make the meat medium rare, then grill them for 4 minutes each. Make sure that the meat is not too close to the fire. Keeping it around 3 to 4 inches away is good enough. Once the meat has been grilled, let it cool for around 10 to 15 minutes.
When the meat has already cooled down, cut it in thin slices and put the slices in a nice looking plate.
There you have it! You have made a delicious Red Wine Flank Steak dish that you and your loved ones will definitely love. Serve it with some boiled vegetables like carrots, potatoes, or French beans.